Bird Development and Uniformity Excellence – Flock performance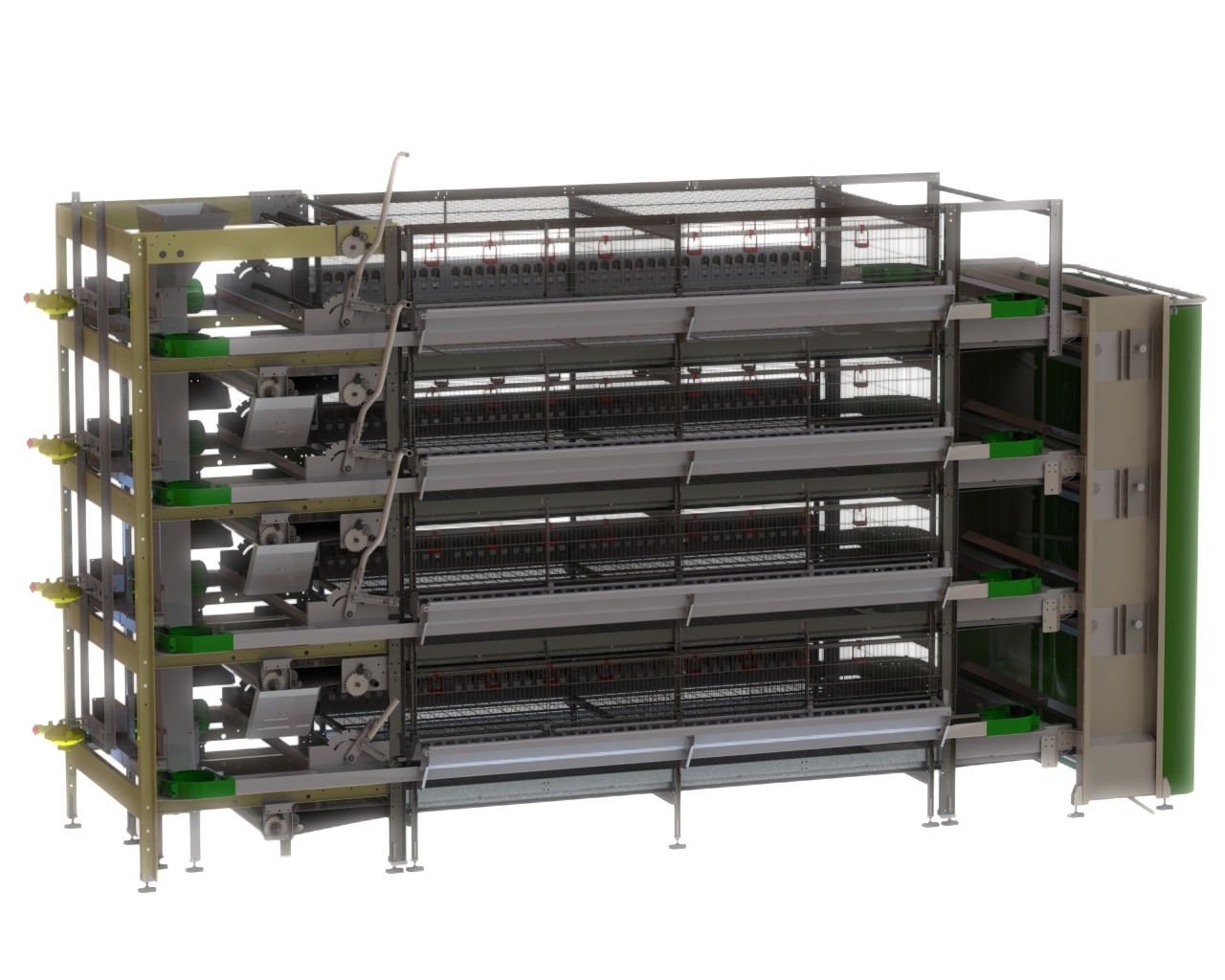 Golden Pullet PRIME system design and features:
_ All mesh wire and metal sheet parts _ galvanized _ Zinc, Aluminum [ZA].
_ Space between tires, cage partition out of mesh wire for ideal cross ventilation.
_ Self lubricating manure belt tube roller supports.
_ FULL stepable feeding trough with extra supports for professional inspection.
_ Sliding front doors for best access and ideal bird control.
_ A-CHAIN PREDATOR system for uniform feed supply.

_Full stepable feeding trough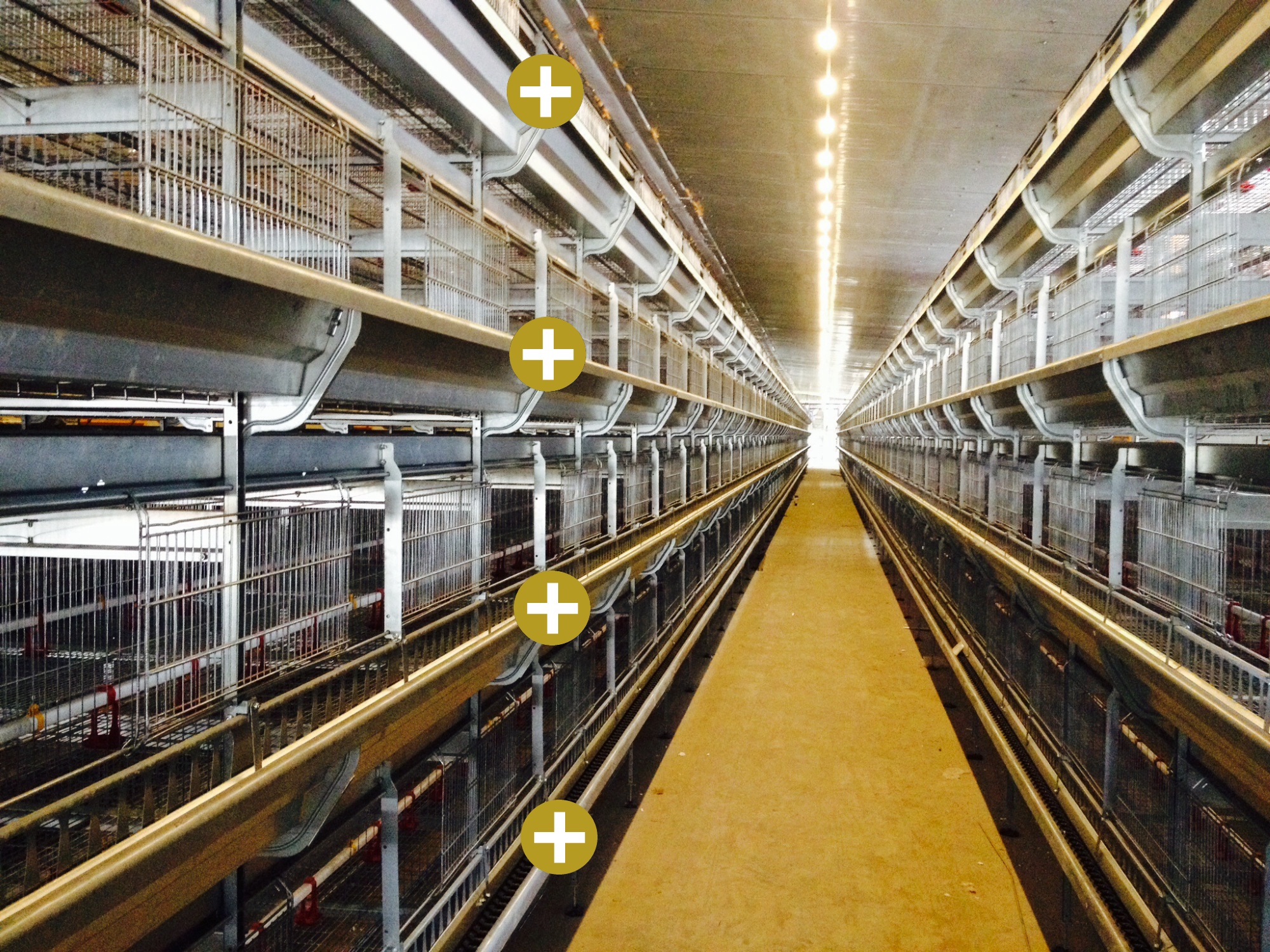 _A-CHAIN feeding system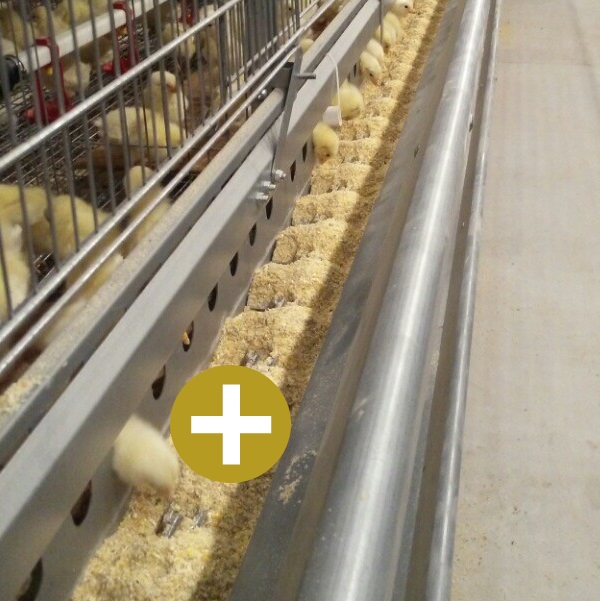 _Adjustable feeding trough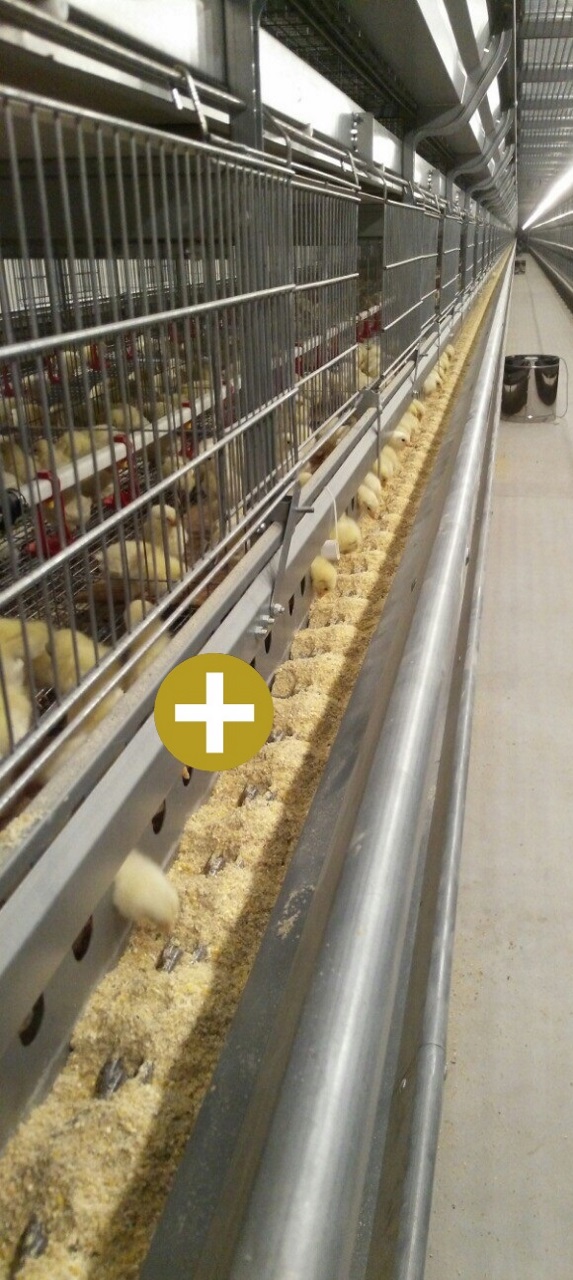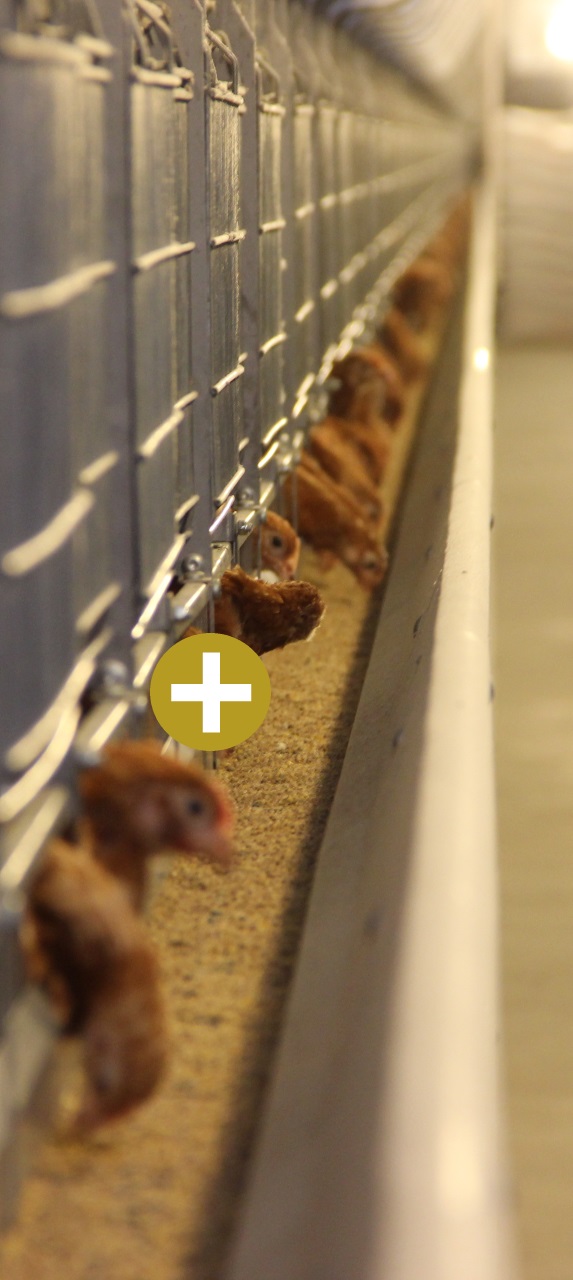 _Adjustable feeding trough with young pullets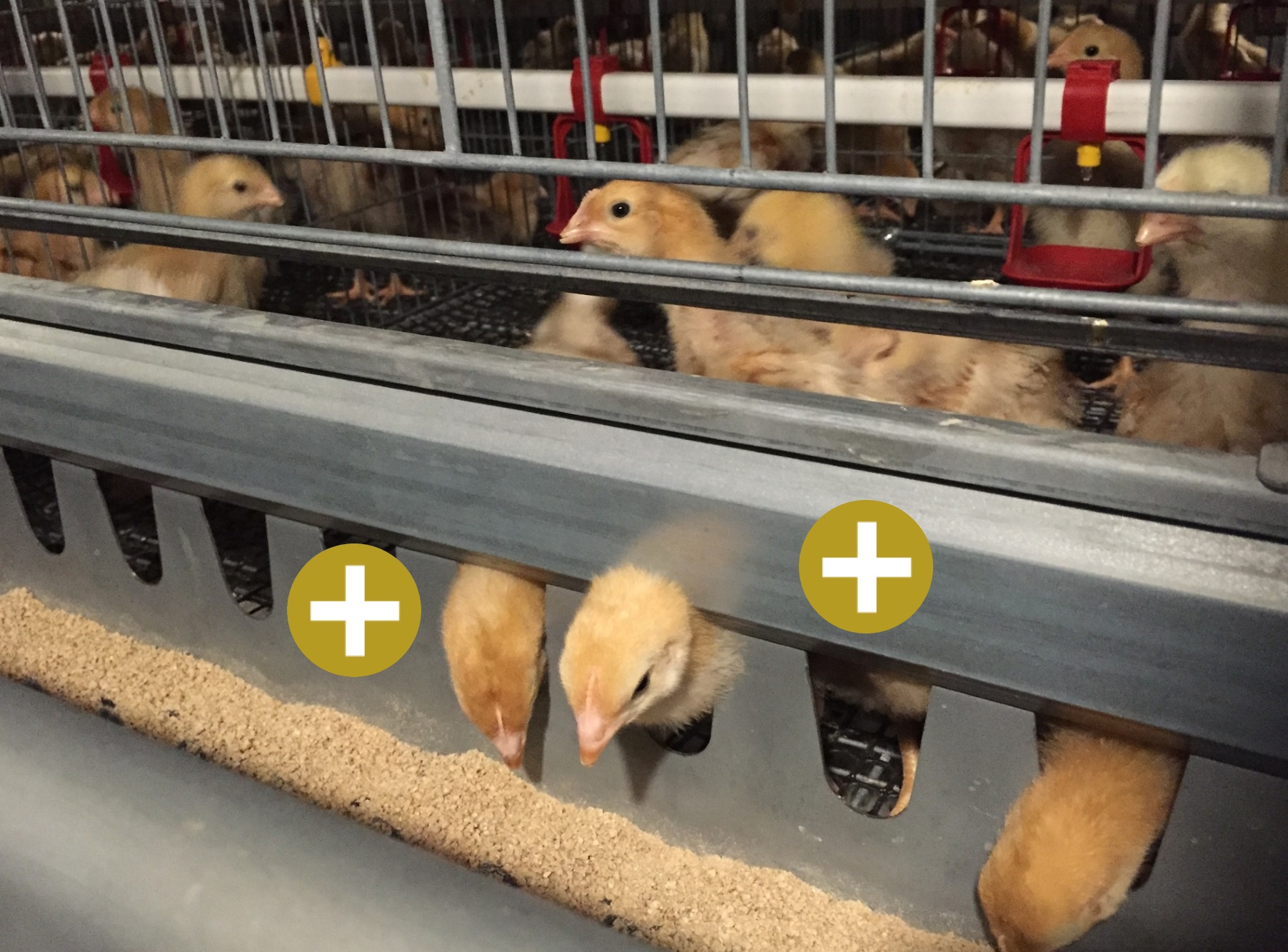 _Adjustable feeding trough with adult birds