Ecologically Enrichable Habitat / Enriched Habitat system
Flexibility in Habitat requirements to accommodate EU regulations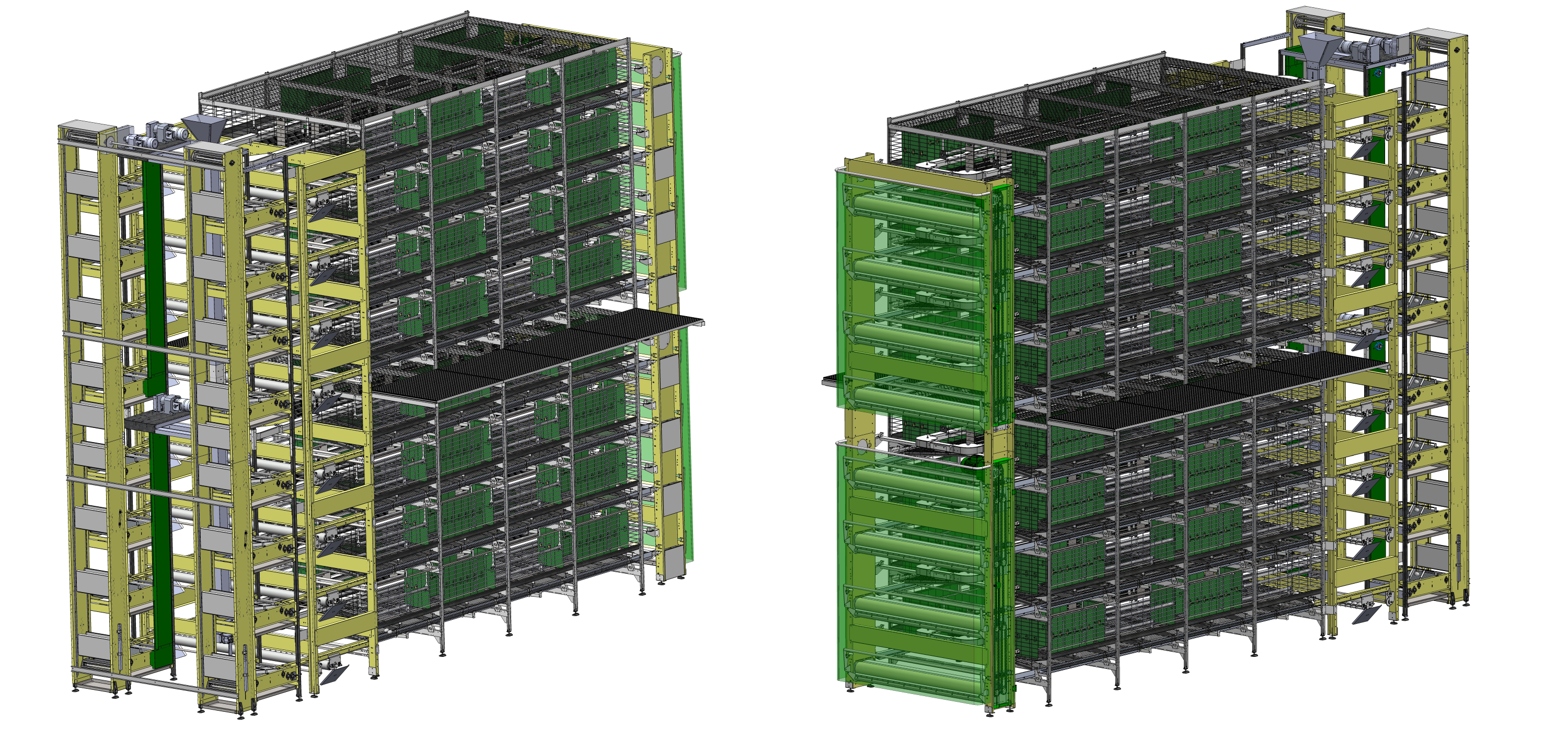 Golden Layer HABITAT colony system design and features:
_ HABITAT layer colony system provides optimal Habitat (Ecology) flexibility compliant to welfare requirement and EU directives.
_ HABITAT structural requirements applied as per regulation and welfare requirements, environmental design requirements/measurements. Ecological requirements _ feeding, drinking, perch, scratching area and nests/safe egg production/collection management.
_ HABITAT layer colony system supplied excluding Habitat requirements: Nests, perches, scratch area can be implemented when regulations/directives dictate as an essential requirement to enrich the Habitat of the system.
HABITAT Layer colony system:
EU-Directive compliant

Bird-friendly environment

The environment provides freedom of movement and natural behavior of the birds

Hygenic environment

Efficient and safe egg production.

A-Link chain feeding system, proven superior chain feeding system, reliable, efficient and easy to manage.

Multi-Tier system